员工激励是企业管理的重要环节,是企业快速发展的关键性保障之一,无激励不大、无激励不强已成企业管理的共识,同时80后、90后员工纷纷进入职场,此类员工多数个性十足、独立奔放,对其高能激励更显重要,笔者特概括高能激励员工八大方法以飨读者。
Employee motivation is an important part of enterprise management, and is one of the key guarantee for the rapid development of enterprises. It has become a consensus of enterprise management that there is no incentive or not strong. At the same time, the post-80s and post-90s employees have entered the workplace. Most of these employees are full of personality and independent, which is more important for their high-energy incentive. The author summarizes the eight ways of high energy incentive for the readers.
一、远景激励引导
1、 Vision incentive guidance
1、组织愿景引 领
1. Organization vision lead
企业作为一个经济组织,其是有愿景、使命和价值观的,企业发展因愿景而更加精彩,因愿景而更有方向。组织愿景是企业发展的动力,是企业发展的方向,更应将其灌输给员工,通过培训课、黑板报、内刊、电子杂志等形式将"企业愿景"公示与众,让员工知晓,更让员工认同,"志同道合"方能长久。
As an economic organization, an enterprise has vision, mission and values. The development of an enterprise is more brilliant due to its vision and has a more direction due to its vision. Organizational vision is the driving force of enterprise development and the direction of enterprise development. It should be inculcated to employees. The "enterprise vision" is publicized and publicized with the public through training courses, blackboard newspapers, internal journals and electronic magazines, so as to let employees know and let them identify with each other, and "unity of aspiration" can last long.
2、团队发展激发
2. Team development motivates
企业是个"大集体",团队是员工生存的"小环境",员工有团队才有归属感,有团队才能发挥更好的战斗力,有团队才能激发员工的主动性;团队激发需要强化大家的共同活动,强化日常的正规沟通,需要强化团队的协作感,让大家有所触动、有所依靠。
The enterprise is a "big group", and the team is the "small environment" for the survival of employees. Only when the employees have a team can they have a sense of belonging, can a team play a better fighting power, and a team can stimulate the initiative of the employees; team stimulation needs to strengthen the common activities of all, strengthen daily regular communication, and strengthen the sense of teamwork, so that we can touch and rely on.
3、个人成长指导
3. Personal growth guidance
员工进入企业是希望得到发展的,是希望得到成长的,新员工更是如此,"雪中送炭"总会让人感慨非常,让人心有所动;对员工的激励就是站在员工的角度想问题,站在发展的角度考虑其职业发展,给新员工以亲切工作指导,给困难员工以贴心关怀,给问题员工以正确指导,分类施教,必会大有裨益。
Employees want to get development and growth when they enter the enterprise. New employees are more like this. The "delivering carbon in the snow" will always make people feel very emotional and move people; the motivation to employees is to think about problems from the perspective of employees, consider their career development from the perspective of development, give new employees friendly work guidance, give caring to the difficult employees, and give the employees with problems It will be helpful to teach by proper guidance and classification.
二、拓宽职业生涯
2、 Broaden your career
1、给职业目标
1. Give career goals
员工总有自己的职业动力,或是晋职加薪,或是稳定的工作,或是开心的工作,这些都是员工真实的想法,企业有自己的发展目标,好的结局当然是"合二为一",因此高员工激励就是结合员工自身状况确定其"职业目标",明确其未来发展方向,让员工目标和企业目标合二为一,这样员工自然奋发用力了,激励更加源于内心。
Employees always have their own career motivation, such as promotion and salary increase, stable work, or happy work. These are the real ideas of employees. The enterprise has its own development goals, and the good ending is "integration". Therefore, the motivation of high-level employees is to determine their "career goals" based on their own conditions, to clarify their future development direction, and to make the employees' goals and enterprises clear The business objectives are integrated, so employees naturally exert their strength, and the motivation is more from the heart.
2、建发展阶梯
2. Building development ladder
员工有发展目标会努力工作,但发展目标总要分阶段实现,每位员工每个阶段总会有自己的工作重点,此时员工发展更需要指导,需要企业帮助其规划发展阶梯,如何将目标分阶段、每阶段如何定重点、阶段重点如何推进,慎规划而重举措,高激励需要将员工工作和企业目标、发展阶段等紧密结合,这样必会获得员工的深度认同,高激励自然"不言而喻"。
Employees will work hard with development goals, but the development goals must be achieved in stages. Each employee always has its own work focus at each stage. At this time, the development of employees needs guidance, and the enterprise needs to help them plan and develop the ladder. How to set the key points and how to promote the key points in each stage, plan carefully and take measures carefully. High incentive needs to work for employees It is necessary to combine closely with the enterprise objectives and development stages, so it will obtain the deep recognition of employees, and high incentive is "self-evident".
3、定晋升标准
3. Set promotion criteria
有目标有阶段,更有其晋升规划,有标准才能行之有法,有规划才能更好推进;多数员工是有自己的职业想法的,有目标就有奔头,有奔头就有希望,有希望就有动力;企业定晋升标准,员工就有更好的发展期许,有更多的发展空间,也就有更强的发展动力。
If there is a goal, there is stage, and its promotion plan is more, the standard can be done with the method, and the plan can be better promoted; most employees have their own professional ideas, and they have the goal to have a rush, and they have hope and motivation when they have the goal; if the enterprise sets the promotion standard, the employees will have better development expectations, more development space and stronger development momentum.
三、工作生动化
3、 Vivid work
1、因岗选人
1. Select personnel for post
企业是一个经济组织,总有其存在价值和存在意义,其岗位是企业依据发展战略、组织职能等设计的,其设立多数是经过重重专业逻辑推论而成,这也是其吸引员工的重要价值所在;企业需要根据岗位特征选择合适的人充任,根据人型确定合适的职位,员工和岗位相适应,员工才能愉快工作,才能更好推进企业发展,员工也才能有更强动力。
An enterprise is an economic organization, which has its existing value and significance. Its position is designed by the enterprise according to development strategy and organizational function. Most of its establishment is based on a lot of professional logic inference, which is also the important value of attracting employees. Enterprises need to choose the right person to fill the job according to the position characteristics, and determine the right position, employee and post according to the type of person In order to adapt, employees can work happily, promote the development of enterprises better, and employees can have stronger motivation.
2、工作丰富
2. Rich work
工作不应是单调的,不应是无趣的,丰富的工作总能吸引员工更快的投入本职工作,因此企业在设计岗位时就应考虑到"工作的丰富化",避免一些单调性、重复性的工作,流程设计在合理的基础上多些灵活性,工作方面多些兼顾少些单调,工作丰富本身一样可以调动员工的工作积极性。
Work should not be monotonous, not boring, and rich work can always attract employees to work faster. Therefore, enterprises should consider "job enrichment" when designing posts, avoid some monotonous and repetitive work. Process design is more flexible on a reasonable basis, and more work aspects are more and less monotonous. As for job richness, it can be as rich as itself Mobilize the enthusiasm of the staff.
3、适当轮换
3. Proper rotation
员工在某个岗位工作时间长了,总会产生疲倦感,懈怠就象瘟疫一样在员工群中蔓延,此时企业可以考虑进行员工岗位的适当轮换,增强员工对岗位的新鲜感,提升员工对岗位的良好体验,工作同样可以更愉快,同样可以让员工工作更有动力,做好轮换岗位的统筹兼顾也是对"企业岗位设计"的一大要求。
Employees have been working for a long time in a certain position, and they will always feel tired. Slack spreads in the staff group like plague. At this time, the enterprise can consider proper rotation of employees' posts, enhance the fresh sense of the staff to the post, improve the good experience of the staff on the post, and work can also be more pleasant, and also make the staff work more dynamic and make the overall arrangement of the rotation position well It is also a great requirement for "post design of enterprises" to take into account.
四、对等适责的授权体系
4、 The authorization system of equal and appropriate responsibility
1、对等授权
1. Peer to peer authorization
企业作为经济性组织,严密的组织职能设计、指挥权、审批权等体系设计尤为重要,因职能职责而授权,因员工岗位不同而授予不同职权,这是对员工素质和能力的一种承认,更是对员工的一种"能力型激励",让员工感受到公司对其能力的认可,让员工感触到公司对专业品质的认同,这同样是种激励。
As an economic organization, strict system design of organizational function design, command power, approval power and other systems is particularly important. It is authorized for functional responsibilities and different powers are granted due to different positions of employees. This is an recognition of the quality and ability of employees, and a "ability incentive" for employees, which makes employees feel the recognition of the company's ability, and makes employees feel the public The company's recognition of professional quality is also an incentive.
2、适当监督
2. Proper supervision
职责对应权力,权力就对应监督,没有制约的权力就容易引发滥用权力现象,此时监督就变得尤为重要;监督对员工来说是一种约束,更是一种激励,让员工有上级有监督的环境下奋发工作,让员工更懂得珍惜权力,对员工本身而言也是一种激励。
Responsibility corresponds to power, power is corresponding to supervision, and power without restriction is easy to cause abuse of power. At this time, supervision becomes particularly important; supervision is a constraint for employees, and it is also an incentive to make employees work hard under the environment of superior supervision, so that employees can know how to cherish power more and also encourage employees themselves.
五、专业规范的培训激励
5、 Training incentive of professional norms
1、专业技能培训
1. Professional skills training
新员工在人力资源部门人员面试时经常会问到"公司是否有培训,培训形式是怎样的",这些恰恰反应了新员工对"工作必备技能"的高欢迎度、强授受度,对新员工进行必要的行业知识培训、专业知识培训和工作技能培训是很必要的,这些可以让员工感受到组织的专业精神和进取态度,让员工更有归属感,更有主动性。
New employees often ask "whether the company has training and what kind of training forms" when interviewing personnel in human resources department. These just reflect the high popularity and strong acceptance of "necessary skills for work" of new employees. It is necessary to carry out necessary industry knowledge training, professional knowledge training and work skill training for new employees, which can make employees feel the organization Professional spirit and enterprising attitude make employees more belonging and initiative.
2、高能沟通培训
2. High energy communication training
管理沟通是企业管理的"一门必修课",优异的管理者总会非常注意管理沟通的技巧,顺畅的沟通、高能的反馈总会使员工心情愉悦、工作顺利,"一句好话三冬暖",高能的管理沟通、优异的沟通类培训总会使管理者和员工双方受益,培训同样可以产生高激励力。
Management communication is a required course for enterprise management. Excellent managers always pay attention to the skills of management communication. Smooth communication and high-energy feedback will make employees happy and work smoothly. "One good word and three warm winter". High energy management communication and excellent communication training will benefit both managers and employees. Training can also generate high incentive .
3、人人都是分享者
3. Everyone is a sharer
企业内员工多多,每个人都有自己的故事,有人专业能力很强,有人沟通能力很强,有人爱好广泛,有人团队领导能力很强,人人都有"闪光点",人人都可以成为分享者,可以举办月度分享会,可以让员工参与培训互动,可以让员工在内刊等方面撰写文章,分享让员工更有激情,分享让员工归属感更强。
There are many employees in the enterprise. Everyone has their own stories, some have strong professional ability, strong communication ability, extensive hobbies, strong team leadership, everyone has "flash point", everyone can become sharers, can hold monthly sharing meetings, let employees participate in training and interaction, and let employees write articles in internal journals and share articles and share them Let employees have more passion and share to make employees feel more belonging.
六、情感激励
6、 Emotional motivation
1、讲人情
1. To talk about human feelings
中国是人情社会,企业虽是经济组织,但必竟还是要讲些"人情"的,员工生日时可以给一张贺卡,员工红白事时表示一下,获奖时给些祝福,失落时给些鼓励,困难时给些帮助,讲人情会让大家的心更齐,会让大家的情更浓。
China is a human society. Although an enterprise is an economic organization, it must still talk about "human feelings". Employees can give a greeting card on their birthday. When they are red and white, they will give some blessings when they win the prize, encourage them when they lose, help them when they are in trouble, and they will make the hearts of the family more harmonious and make everyone feel more emotional.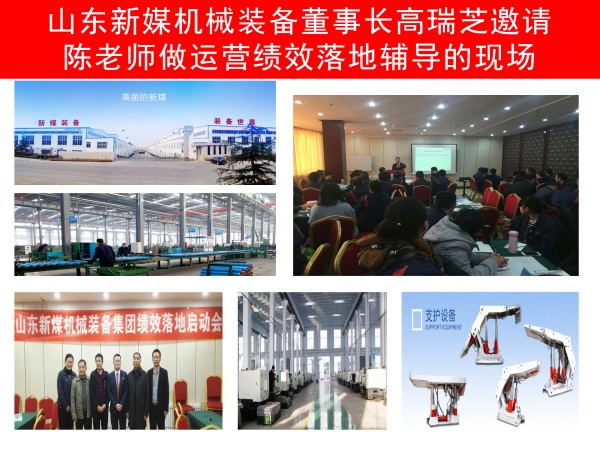 2、讲心情
2. Talk about mood
沟通是一门学问更是一门艺术,好的沟通总会让人心情愉悦,即使是批评的话语也会让人感觉很舒服,做工作时考虑到对方的承受能力,批评时考虑到对方的心情,因心情而注意方式方法,因心情而讲究沟通策略,"心情式激励"一样高能。
Communication is a learning and art. Good communication always makes people happy. Even the critical words will make people feel comfortable. When doing work, we should consider the other party's ability to bear, take into account the other party's mood when criticizing, pay attention to the way and method due to mood, and pay attention to communication strategies due to heart feelings. Mood incentive is as high-energy.
3、畅沟通
3. Communicate smoothly
千人千言,大家对一件事情有多种想法很正常也很容易理解,只要出发点是好的,大家就可以相互理解、相互体谅,畅快沟通让企业更美好,可以设立员工信箱,可以公开领导E-mail,可以就重大问题征求员工意见,畅所欲言的沟通环境会让员工更加心情愉悦。
Thousands of people and thousands of words, we have a variety of ideas about a thing is normal and easy to understand. As long as the starting point is good, we can understand and understand each other, and communicate smoothly to make the enterprise better. We can set up employee mailbox, can publicly lead e-mail, and ask for staff opinions on major issues. The communication environment of speaking freely will make employees more happy.
七、荣誉激励
7、 Honor incentive
1、及时给
1. Give it in time
荣誉是每个人都喜欢的,人人都想得到它,好的荣誉激励关键在于给的及时,及时奖励、及时兑现本身就是很好的激励方式,月度奖就月度给,年度评比就年末给,即时奖励就立即给,给的快表明企业快速执行的态度,同时起到快速激励的作用,让大家更快的动起来。
Honor is something everyone likes. Everyone wants to get it. The key to good honor incentive is to give timely reward and timely cash. Monthly award is given monthly. Annual evaluation is given at the end of the year, and immediate reward is given immediately. The quick reward shows the attitude of enterprise fast implementation, and plays a rapid incentive role, which makes everyone move faster Come on.
2、持续给
2. Keep giving
奖励是有的,奖项是给的,但还要持续给;月度奖这个月给了下个月不给,年度奖今年有明年没有,激励效果就会大打折扣;持续给就是让员工有信心,让受到奖励的员工更有动力,让未受到奖励的员工更加努力,激励的作用是很大的,持续给就是让激励持续发挥作用。
The reward is yes, the award is given, but it should be given continuously; the monthly award is given to the next month, and if the annual award has next year, the incentive effect will be greatly reduced; continuous giving is to make the employees have confidence, make the employees who receive the award more motivation, make the employees who are not rewarded more efforts, and the role of incentive is very big. Continuous giving is to make the incentive continue to play a role effect.
3、大力给
3. Give
荣誉激励是多样的,可以是年度先进工作者,可以是月度明星员工,可以是先进经营团队,可以是先进班组,可以是劳动模范,不一而足,从年度、月度、季度评选,从区域、总部分开评选,分部门评选,多维度、分角度的大规模奖励必会扩大员工的受奖面,激发员工积极性,让员工更有盼头。
Honor incentives are diverse, they can be advanced workers of the year, they can be monthly star employees, advanced management teams, advanced teams, labor models, and different. From annual, monthly and quarterly, from regional and headquarters, by departments, large-scale awards from multiple dimensions and perspectives will expand the staff's receiving face and stimulate them Employees' enthusiasm makes them more hopeful.
八、激发热情
8、 Inspire enthusiasm
1、竞聘制
1. Competitive system
企业的好岗位总是有限的,其岗位设计有其专业支撑和职责界定,更有"岗位胜任模型"指导,而人才选拔是可以"不拘一格"的,不限专业、不限年度、不限经验,让所有员工站在统一平台上进行竞争,开放良好的工作岗位让员工"竞聘上岗",让员工体会到竞争的快乐,同时拓宽员工晋升通道,调动员工工作积极性。
The good position of an enterprise is always limited. Its post design has its professional support and responsibility definition, and it is also guided by "post competency model". Talent selection can be "not limited" and can be conducted without discipline, year and experience. All employees can stand on the unified platform for competition, open up good jobs and let employees "compete for jobs", so that employees can experience competition The joy of the struggle, at the same time, broaden the promotion channel of the staff, and mobilize the enthusiasm of the staff.
2、树典型
2. Tree typical
榜样的力量是无穷的,激发热情就要让大家动起来,让大家有目标、有方向、有标杆,典型也可以是多方面的,如优异生产能手、年度销售先进个人、年度销售状元、运营支持先进工作者等,典型的意义在于其榜样作用、示范效应,促使员工认同公司的价值观导向,让员工有学习的对象,有对标的对象。
The power of example is infinite. To stimulate enthusiasm, we should move up, and make everyone have goals, directions and benchmarking. Typical ones can also be in many aspects, such as excellent production experts, advanced individuals in annual sales, annual sales top, advanced operators in operation support, etc. the significance of the model is its role model and demonstration effect, and it can promote employees to identify with the value orientation of the company , let the staff have the object of learning, and the object of the corresponding target.
3、适当淘汰
3. Appropriate elimination
淘汰也是一种激励,不过是反向激励型的,通常是末位淘汰制,让工作推进的后一名或后几名受到一定处罚,使员工明白公司的价值取向和工作导向,激励大家更积极工作;此种方法可以让员工明晓公司态度,激发后进者的上进心,更好的投入工作,奋发向前。
Elimination is also an incentive, but it is reverse incentive type. It is usually the last elimination system. The latter or the latter who work is promoted will be punished to make employees understand the value orientation and work orientation of the company and encourage people to work more actively. This method can let employees know the company attitude, stimulate the upper heart of the backward, better put into work and strive forward.
以上是激励员工的八大高能方法的介绍,相信大家都有所了解了,如想了解更多精彩资讯请点击我们的网站:济南激励机制系统https://www.cclsbs.com
The above is the introduction of eight high energy methods to motivate employees. I believe that everyone has learned. If you want to know more wonderful information, please click our website: Jinan incentive mechanism system https://www.cclsbs.com